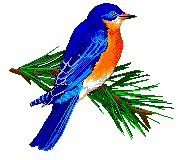 ---
EUBIOTICS INTRODUCES MSM: THE MIRACLE SUPPLEMENT FOR YOUR PET
MSM stands for Methylsulfonylmethane, an organic sulphur, which the body needs and wants. It is contained in every cell of the body, and is the third most prevalent substance after Water and Sodium.
We really need this mineral, but the body is not getting enough of it. So, cells go into a negative balance. The biological bank account runs dry, and we perish, long before we have to.
MSM could also stand for "Make Some Miracles", because it does. The secret to this wonderful white powder, which looks like sugar, and tastes like vitamin C, is its uncanny ability to soften cell membranes.
We don't realize it, but we are hardening our way to the great beyond. Cells get replaced all the time. Biological clocks run out sooner than they have to, because toxins get trapped inside the hardened cellular membranes. This causes two very important results: Toxins can't get out, so they build up in the body, and overload it. We and our pets suffocate in the body's wastes. Also, all those nice, fine, expensive supplements we take, and give to our pets, cannot get through to the cell, where they could do their work. So, the body loses most of them, down the toilet, or on the grass or sidewalks respectively.
The secret to health and longevity for us and our pets is: get the poisons out and get the nutrients in. Replace old worn out cells with better, higher quality cells, and we could live well into the millenium -- God forbid!!! We might even live long enough to see the polar ice caps melt!
MSM can and has been making some miracles for many people and their pets. Research has been done extensively on race horses. They won't leave the stall without it. Remember, race horses are extremely valuable, as opposed to our 98 cents worth of piddling chemical value. So, the veterinary field has held a wonderful, big secret which is now out of the box. It turns out that, MSM is good for whatever ails you. From a sore toe, to a swelled head -- not the kind kindled by arrogance.
MSM makes the membranes of the cells softer and more permeable, taking down the swelling, relieving the pressure, and flushing out the toxins. This allows the cells to absorb the nutrients. Now that's a wonderful mechanism by which we can help to induce health in ourselves and our pets.
MSM softens lung tissue, so the mucous cells can carry toxins out of the body in respiratory disorders.
MSM softens the skin, so toxins leave the body more quickly, and easily, ridding the body of blemishes, poor coat, and itchy skin.
MSM permeates the cell membranes of arthritic joints, allowing swelling to be reduced, and pain to be eased. Many an older dog has experienced relief with MSM.
MSM can be used to brush the teeth: by putting a little powder and water on the toothbrush. This helps to whiten teeth, and disinfect the mouth and gums, reducing periodontal degeneration.
MSM can be used in lotion, by putting one teaspoon of the powder in approximately 10 ounces of your favorite lotion. Rub it on whatever ails you: skin tags, moles, blemishes, psoriasis, spider veins, varicose veins, dry itchy skin, scars, and burn areas. All have reported improvement with daily use.
MSM can be put in a sprayer bottle, with distilled water, at again, one teaspoon (or four grams) to approximately 10 ounces of water, and sprayed on the skin, or on the face as a refresher, or on the fur of your cat or dog, and on the feathers of your bird. Feather/beak syndrome, whereby the bird is self-immolating, and pulling out its feathers, is said to be an MSM and Vitamin C deficiency.
Putting MSM in the drinking water of your birds, dogs, and cats, has been found to restore energy, health, and balance, thereby uplifting the quality of life.
MSM has been used effectively to help reverse senility and Alzheimers, since toxins in the brain are irritating the nerve synapses and causing misfiring, which can cause confusion and dementia. MSM has been used for treating depression and mental disequilibrium.
We are very interested in feedback on results with MSM in dogs with aggression, which may be biochemically induced.
MSM can help as many ailments as the proverbial "snake oil", but without the venemous aftermath of bogus placebos. Every mischief we create, we have the potential to dis-create, with proper intent, and indispensible biological tools.
MSM has been billed THE SUPPLEMENT OF 1998, and one of the most important discoveries to be applied to humankind and animalkind in this century. You can add plantkind to that, because MSM can also be fed to the plants, through the soil, or sprayed lovingly on the leaves.
---
MSM: HOW IT WORKS
MSM enjoys 16 patents for a great variety of uses, so that clearly places MSM out of the anecdotal arena. MSM is contained in foods that are properly grown and harvested. But nutrient rich agriculture has become a fool's errand, and there is not enough MSM in the foods we and our pets consume to keep the proverbial finch alive.
MSM is nutrition's great "missing link." We now have accessible to us a form of MSM which is stable, potent and consistent. MSM is needed by every person, pet, and plant. Deficiencies can be reversed, as the body is self-healing, and self-regenerating, but, building a brick wall without the mortar, is an excercise in futility. MSM can provide the mortar, as a catalyst for sulphur bonding amino acids, and is also a co-factor in vitamin utilization.
MSM is as safe as water, and is virtually impossible to overdose on. (Of course one must use good sense and reason. Begin with small doses and increase gradually.) The body passes it out about every 12 hours through the kidneys and the skin. This is why the most effective dosing will be every 12 hours, or twice daily.
MSM is compatible with any medicines being taken. In fact, it can allow medicines to work more effectively, and sometimes, at reduced dosages. (Always check with you physician or veteriarian before changing prescribed medications.)
MSM supplementation provides everything to gain, and nothing to lose. You can start with a maintenance dose (for people and animals), ranging from 1/4 to 1/2 teaspoon of powder two times daily. This dose can be gradually increased as needed. The average dose is two to four grams per day.
MSM can be sprinkled in food or water or juice. It can be used both internally, and externally, for quicker results.
MSM is very effective against parasites, by making the mucus membranes so smooth and slippery, the parasites cannot adhere, and so they get flushed out of the body.
MSM is also effective in normalizing the ph of tissues, and so the candida yeast dies out where it is not supposed to be, i.e., the vagina, brain, blood, lungs, etc., and resides healthily in the colon, where it is supposed to be. MSM makes the colon walls smooth, so the diverticular pockets clean out, and constipation becomes a thing of the past. Cell walls soften, which helps restore the peristaltic action to the colon, moving the fecal wastes out of the body in short transit time.
MSM may truly be the Miracle Of The Century. If you are interested in making some miracles of your own, why not try some now!
---
MSM POWDER COMES IN AN 8 OUNCE SIZE BOTTLE, WHICH CAN AVERAGE THREE TO SIX MONTHS SUPPLY - DEPENDING UPON USE. IT COMES WITH AN INFORMATIVE BOOK, SO YOU CAN LEARN STILL MORE ABOUT IT. WE AT EUBIOTICS ARE VERY INTERESTED IN GETTING FEEDBACK AND HEARING YOUR SUCCESS STORIES. CONTACT US VIA E-MAIL OR SNAIL MAIL. (See addresses below)
ORDERING INFORMATION: MSM POWDER 8 OZ. SIZE, AND BOOK - $25.00 (WHICH INCLUDES SHIPPING AND HANDLING). MAKE YOUR CHECK OR MONEY ORDER PAYABLE TO EUBIOTICS LTD.
Disclaimer: This site is not to be construed as medical advice. The information contained therein, is provided for educational purposes only. We encourage you to contact your health practitioner or wholistic oriented Veterinarian, respectively, for specific advice on supplementation.
---
EUBIOTICS LTD.
eubiotics@mailexcite.com
Kathy Berman
90 New York Ave
West Hempstead, NY 11552
United States
---
ALSO FROM KATHY BERMAN'S EUBIOTICS...
About Kathy Berman:
Caring For Your Older Dog:
Kathy Berman's "Seeds Of Life":
For Dog Training :